May 27, 2022 – 5:21 pm

#Citizenship #Tax Compliance #Tax Justice #Financial Education Week
Ascom Cephas text
Ascom OAB-CE Pictures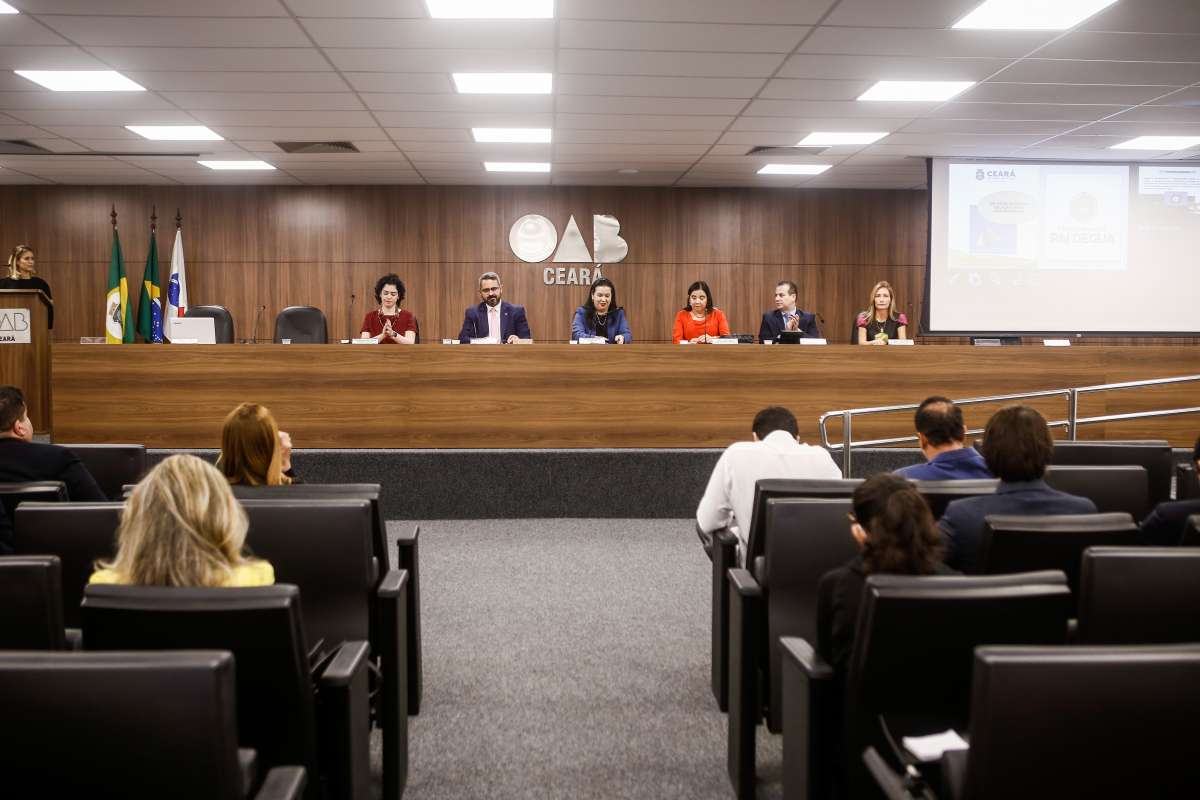 To celebrate the end of State Financial Education Week 2022, the Minister of Finance of Ceará (Sefaz-CE) and the Bar of Ceará (OAB-CE), on Friday (27) promoted the symposium "Sefaz Parceira: Relationship, Trust and Financial Justice". The event was held at the OAB-CE Hall and broadcast on YouTube, Sefaz (click here to watch) and Ordem.
The meeting was attended by Sefaz Revenue Executive Secretary Liana Machado. Vice President of OAB-CE, Christian Litau; Chairman of the Order Tax Law Committee, Hamilton Sobrira; Professor at the University of Vale do Rio Sinos (Unisinos), Marciano Buffon; Head of Administrative Tax Litigation for Ceará (Konat), Victor Hugo de Moraes; Treasury Institutional Relations Coordinator, Germana Belchior, and Director of the Pai d'Égua Tax Compliance Program, Najla Cavalcante; As well as farm managers and lawyers.
Minister Liana Machado recalled the events held during Financial Education Week, which began last Monday, and spoke about strengthening the relationship with taxpayers. "It's new Sefaz. I feel we are entering a new moment. Saff approaching the taxpayer and getting closer to the citizen. Opens dialogue with the community. From our approach can generate many fruits."
Christian Litau stressed the importance of discussing issues that have an impact on society. Today's general scene raises issues of ICMS (Commodity and Services Tax), the question of the problem that fuel poses and all its impact on the national economy. This house cannot avoid education and information. This is the role of an OAB citizen who interacts with the community."
On the other hand, Hamilton Sobrira commented on the social return of tributes. "Our role in the Amman Arab Office is not just an institutional role in front of lawyers, but a social role to clarify. The tax burden that makes it impossible for the taxpayer to act is not educational and not educational Not to pay tribute so that the state does not work, and cannot provide what we want: education, health, vaccine and others From improvements. We can only grow in dialogue. May we exercise our citizenship role, which is highly respected in other countries."
Professor Marciano Buffon led the lecture "How can a tax attorney be a tax educator?". According to him, there is no contradiction in the matter, because the legal professional owes obedience to the Federal Constitution, which provides for a list of social rights. "The importance we attach to the Constitution is what sets us apart as jurists. A tax attorney before any other job has a constitutional obligation. (…) As a lawyer, I know that a democratic state of law cannot do without tax collection."
Buffon also said tax education cannot be talked about without mentioning tax citizenship. "Being a citizen means knowing that in a democratic state of law, we have rights and have duties. We cannot legitimately say we have rights unless we perform our duties properly."
Next, Victor Hugo de Moraes gave a lecture on the topic "Konat's Challenges for Financial Justice". Before the show began, he criticized the Supplementary Bill (PLP) passed by the House of Representatives last Wednesday (25), which sets a 17% cap for ICMS on fuel, electricity, communications and public transportation.
"This PLP is completely unconstitutional. We need tax attorneys to defend the states. We need to understand that this PLP is harmful, because it damages the independence of states. It damages our Brazilian Federative Republic. I begin, in this house, an OAB citizen, an OAB." Struggle, making this call so that we can fight the PLP," stressed the head of Litigation.
Moraes said Konat is a place to work on values. We need to work there for fairness, reasonable inquiry into the process, balance and, above all, Sefaz's five values: Commitment, Ethics, Trust, Integrity and Transparency. Acting with integrity is acting according to the law and always doing justice. Also because our mission at Sefaz is to "improve people's lives through fair collection," he said, adding that many measures are being implemented to make the tax administrative process more flexible.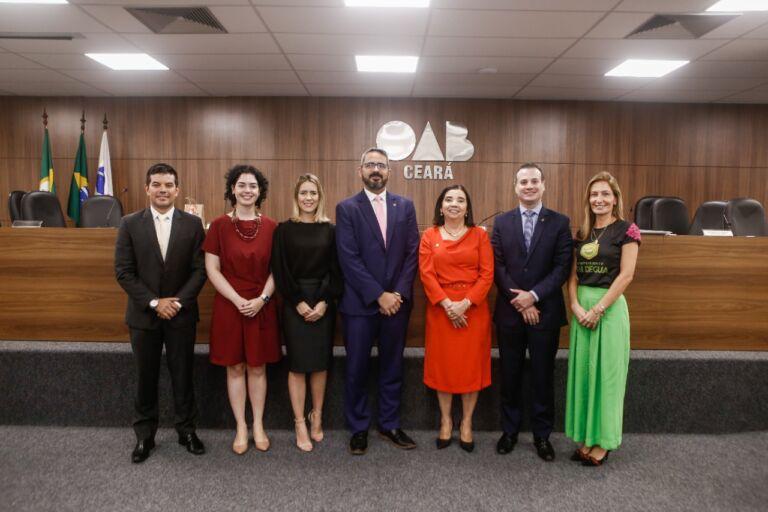 Next, the Director of the Pai d'Égua Taxpayer Program, of the Minister of Finance, Najla Cavalcante, spoke about "trust and tax compliance in Ceará". She explained how the program works and emphasized that the initiative seeks to improve the partnership between Sevas and taxpayers, prioritizing collaborative actions. "This program takes a fresh look at the taxpayer relationship. It treats taxpayers equally and unequal taxpayers unequally."
The director also introduced criteria for classifying taxpayers, which were grouped into classes from one to five rafts, based on the regular fulfillment of additional obligations. It also said that the first peer-to-peer program was implemented in November last year, benefiting companies with long-term issues to resolve the pending ICMS post-payment credit.
Finally, Germana Belchior treated tax education as a relationship strategy between tax authorities, taxpayers and society. She presented the procedures and projects developed by Sefaz's Corporate Relations Coordinator to improve body image and strengthen relationships with citizens.
The Coordinator also highlighted the innovations implemented in the field of Secretariat communication, drawing attention to the Agency's increased presence on the Internet, especially on the digital platforms Instagram, Facebook, Twitter, YouTube and WhatsApp. She also talked about the financial education measures that Sefaz is promoting. Among them, the promotion of the Sua Nota Tem Valor program; reopening the Farm Memory Center; And holding virtual face-to-face events on topics related to tax activity.
Why and why do we pay taxes? So that we can have a life in society, so that we can implement basic rights. The tribute is the price of our citizenship. No matter what subject we need to state. And where does the state get the money? Of the taxes we all pay," Germana Belchior highlighted.