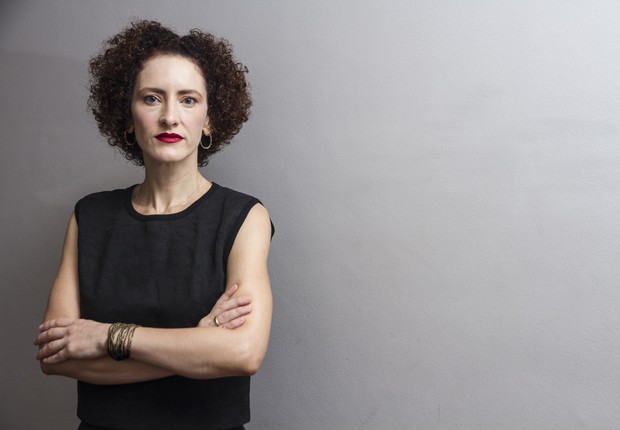 Oana Matar has been appointed as IT Coordinator by Tim In September 2001, three years after the company started operations in the country. "At that time, we occupied four offices in one office and wrote documents for contracting prepaid, postpaid and interconnection platforms," recalls Oana, holder of a degree in data processing and a postgraduate certificate in strategic information management from UFMG (Federal University of Minas) Gerais ), plus training in new entrepreneurial leadership from MIT, high-performance skills from London Business School and an MBA from Cupid.
In the next 18 years, the CEO held several leadership positions, including CEO of Data Warehouse and Business Intelligence, Executive Director of Consumer Market and Director of Digital Transformation. At the end of 2016, he returned to the field of information technology, and in 2019 he became the head of the information department (head of the information department). For Auana, growing with the company has provided the opportunity to follow the evolution of the market and change in customer behavior.
"Brazilian consumers are very open to innovation, but only when it makes sense for them. So we had the opportunity to test a lot of things in the market," he says. Auana will tell a little about her experience at The Extraordinary Women in Tech (EWiT), the event that takes place Today in Rio de Janeiro, which is promoted by the North American software consulting firm Avenue Code.
Check out key excerpts from the interview by Awana Matar business season.
EN – TIM is the first operator to begin migrating the entire data center infrastructure to the cloud. At what stage is this process and what results does the company expect to achieve?
Awana Matar – We made the decision to move 100% of our data centers to the cloud before the pandemic. It was a good move. If we do not do this, today we will have a problem with the purchase of equipment, because there is a chip crisis going on in the world. Without this concern, I can focus my capital and resources on creating and connecting new services and content to expand our offerings and provide greater customer convenience. In addition, I have partners who are able to handle this migration with security, focus and a lot of investment, such as Microsoft, Google, and Oracle. With the change, we'll have a 25% to 30% reduction in recurring IT costs, and we'll be able to reinvest that into innovation. The motivation was financial, but we've already reaped several rewards, such as improved call center service time and sales platforms.
It is a more efficient investment. Before, I bought the server and the device started to depreciate, with the system turned on or not. Today, I use a practice we call "Finops". When I start managing infrastructure in the cloud, it's as if I'm running a taximeter. We have already carried over 55%. Our plan was to be finished by the end of 2023, but we should finish in the first quarter of 2023. Decommissioning of data centers will follow a review process, compliant and ESG compliant.
EN – You mentioned the epidemic as an accelerating factor. In fact, the cell phone was one of the main forms of communication during this period, and people started using more and more data, with video calls and apps. How did these two years affect the work?
Awana Matar – The past two years have been very difficult for the world. But when we look at the technology side, they were very positive. We have been able to take advantage and expedite many things that could have taken years to do. One innovation, for example, was Tais, our virtual host. This is a project that, under other circumstances, would have taken 18 months, launched in seven months, by teams who didn't know each other personally, using agile methodologies and customer experience.
The telecommunications market has also transformed from a formal point of view, taking a position in the basic service. We are part of a highly regulated sector, so there were already charges for the quality of service and care, as well as for the quality of the connection itself. But we don't put ourselves on the same level as water and electricity, two very basic sectors. And now we see like that. So I think there has been a shift in that sense as well.
EN – The telecom sector has historically been known to have a high number of complaints. How does TIM use technology to meet consumer demands?
Awana Matar – Technology has advanced a lot in recent years, but nothing will work without the intervention and intelligence of the person behind the decisions. Obviously, today, for me to deal with the amount of data I have, I need help, so I'm using Google APIs, and they're already ready. We use it to define, for example, a more interesting division of propensity to obtain a product. But everything that involves morals and creativity is done by people.
We want TIM to be the most loved operator in Brazil by 2023, and that depends on humanity and compassion. We discuss this a lot on a daily basis, trying to understand how we can improve operations. Sometimes innovation is doing something simple. We know that in our market there are disagreements with customers, because there are many expectations. The client wants to feel connected, but also wants to be presented in a human way. The challenge is the extensive use of technology while creating human relationships.
EN – In addition to the virtual assistant Tais, in what other areas does TIM use artificial intelligence (AI)?
Awana Matar – There are four areas. The first is customer service. In the case of Tais, there is an organizing team that analyzes the results and adjusts and improves the assistant to better serve customers. In the back office of the service, we use robots and artificial intelligence a lot to process requests and processes faster, such as in the case of clearing accounts and scheduling installations and repairs. In marketing, AI is also emerging to handle context and segmentation, always obeying ethics and LGPD. Finally, we use technology in network optimization.
There is also the use of artificial intelligence to analyze new business potential, content, services, and partnerships. One example of such use is the partnership with Ampli, an online education platform. What we do is use artificial intelligence to create something that is relevant to a certain group of people.
EN – By purchasing Oi, TIM will increase its customer base by at least 16 million customers. Did you need to make any modifications to your IT infrastructure to meet this new demand?
Awana Matar – We have two types of migration: a simpler network migration, which is already happening, and a systematic migration. Since we've already opted to move to the cloud, in the past year we've accelerated all of the most critical platforms for receiving customers. We will not fetch any Oi system here, we will fetch clients and record data of those clients. We are in the final test to start the migration at the end of June.
AR – And how do you intend to create a relationship with these new customers coming from another operator?
Awana Matar – There is a corporate communication process in addition to all our service channels like the stores themselves. Customers will be communicated, migration will happen over a period of time, not make a big fuss. We've been working on this for quite some time in IT and now comes the moment of truth, which is implementation. The focus is on excellent execution, to ensure that the customer gets all the benefits that the operator has to offer.
EN – Where do you focus your efforts and investments when considering innovation?
Awana Matar – If we're going to talk about the budget, there's obviously a focus in technology and networking. Here in the IT field, there is always a lot of new stuff emerging, and we are always just a few steps away, to make it easier to implement. When a new service technology or a new media channel appears, the contact area is concerned with it, and the human resources themselves, with all the market movements that take place, are concerned with updating programs for talent training. When they started talking about ESG and diversity, we already had these areas here. Thinking about innovation is part of culture.
EN – Many companies are still figuring out how to position themselves in the metaverse. What is your concept of technology and how do you intend to use it in the company?
Awana Matar – The metaverse is already present in games like Minecraft and Fortnite. The difference is that in the future there will be many metaverses. In terms of technology, the advantage is that there can be a lot of customization. Let's say we're running campaigns within a game or show. We can have two people watching the same show, but receive different ads, which have context based on that consumer's preferences. It has to make sense, it can't be free. So the metaverse is something that will create value, just as the Internet does. But I don't think anyone will live in the metaverse. I do not wish.
EN – In your career, what still needs to be overcome?
Awana Matar – My career has not been built on a specific ambition, I have always been driven by challenges. I don't want to stop working. I still think a lot about what this future will be like with a lot of robots and technology. I think about how I will develop, the jobs that can combine with that, and what needs will arise. My ambition is to continue to grow, learn and stay active in the market for many years to come.
AR – What is a trendy word, ready-made phrase, or company cliché you can no longer bear to hear? why?
Awana Matar – "Let's make the digital transformation." Digital transformation has already taken place. What we need to do is speed up and change the way we think. The only certainty we have is constant change. I love change, however I know it can be uncomfortable. But it is necessary to have this appearance to search for new things, to do different and better. I don't believe in comfort zones and avoid them in all areas of my life.
EN – What's the best career decision you've made? And what is the worst decision?
Awana Matar – The best was when I accepted to go to TIM Marketing, even though I felt absurdly scared. It wasn't my specialty, I'm a technical person. It was a tough time for the company, around 2012, and we turned around. It was unbelievable, I had a very great experience and today I have another mark with the team.
EN – And what is the worst decision?
Awana Matar – The worst was, perhaps, early in my career, when I made a decision somewhat influenced by more conservative standards. My father worked in a mining company and wanted me to work in a big company as well. And I had the possibility of going to a technology consulting firm that was small at the time, but I didn't. I joined a big company, but where technology was just an accessory. I'm not saying I regret it, but it was probably a bad decision.
AR – What is your best habit? And what's usually worse?
Awana Matar – My best habit is yoga. The worst is to be workaholic (laughs) But I don't consider it a bad habit because it makes me feel good. A bad habit may be getting too little sleep. Since my kids attend classes in the afternoon, they take a long time to go to bed, so I take time out too, but I always get up early. This is bad because the body does not relax much.
AR – Which book have you read recently that won you over?
Awana Matar – I will quote two from Marty Kagan, "Inspiration" and "Empowering". I'm also a big consumer of soap operas, so I would say many serials, but the most recent two have been "Caliphate" and "Roptora".
Want to check out the exclusive contents of Época NEGÓCIOS? Get access to the digital version.