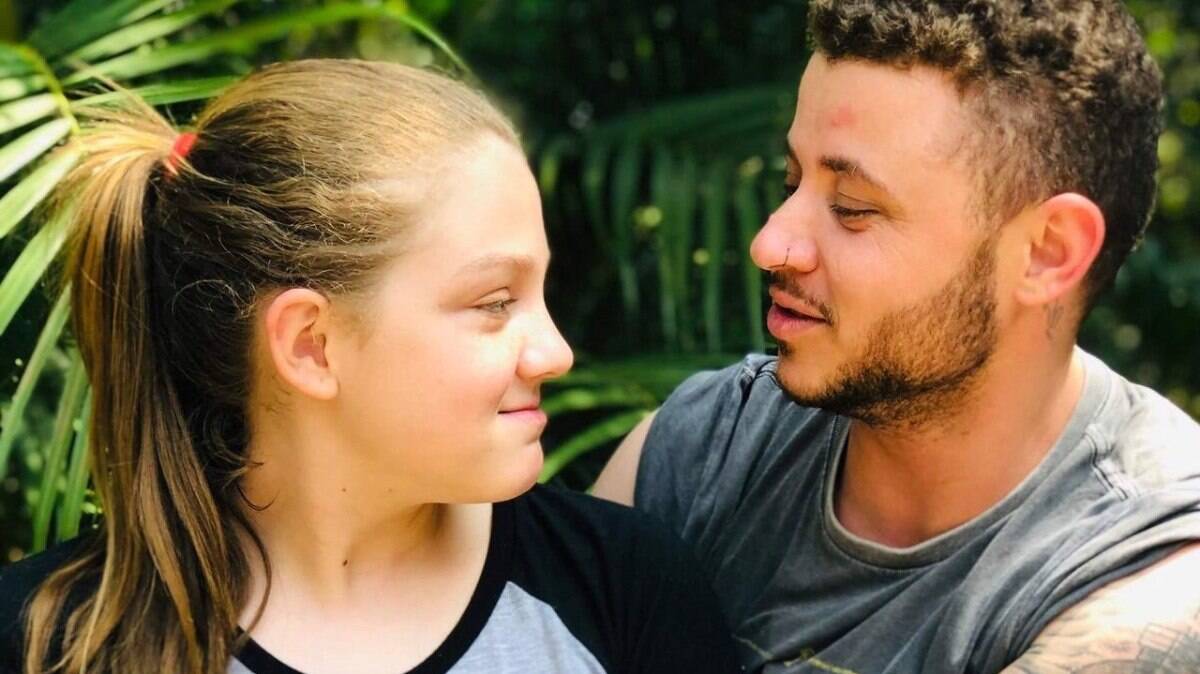 Motherhood and trans parenthood are topics that are little discussed, from a social to a medical point of view. There are parents who had children after the gender transition and those who had children before the transition; This latter group is more constrained in discussions about trans parents, although there have been many reports of trans fathers in the process of conception or adoption by trans women. Having a pre-transgender child is a challenge for both those who receive the news and those who announce the gender change.
The case of Cesar Santana, 34, is one of them. He had a daughter, Fernanda, at the age of 18, when she was still in the body of a woman and had relationships with men. At the age of 27, he had to tell his daughter that he was a trans man, and now also heterosexual (he would only have relationships with women). At that time, Fernanda was nine years old. In the first period, he remembers that it was difficult to cope with the change of his gender, but his daughter coped with the truth well, since Cesar always appreciated the dialogue with her.
"I've always been uncomfortable with gender and the female universe, but I wasn't aware of the possibility of transitioning to the gender I identify with myself. After this discovery, I plunged into this universe of new information to better understand and mature this feeling," says Santana.
The father says that as he found out more about the transgender and LGBTQIA+ world, he brought him home so that his daughter would understand that better and know how to handle her transition in the best possible way. This made the process much smoother. "I brought mutant characters into the dialogue as a reference when I was talking objectively about my transition," she says.
"I have always been interested in providing a diverse education, in which she can learn and experience the diversity that exists in the world, which goes beyond our traditional family model," he adds.
"It was never difficult, of course, in the beginning it was all a prediction and we didn't know exactly everything that was going to happen. So, in the end, I called her again to confirm that she was fine. It is good to give the opportunity to listen and talk periodically, it is like a review. Not that I think being transgender can hurt my daughter, but it's good to know that it comes from her," he confirms.
Currently Fernanda is 16 years old and now she is only calling Cesar's father. She had previously called him father and mother: "I never forced her to call me my father. It was something that happened gradually." In addition, he also has a stepson with whom he has been living since he was six years old: "I play daily the role of his emotional father."
He argues that these traditional notions need to be rethought and re-introduced, because pregnancy belongs to the body that has a womb, and not just to the female universe: "They are not exclusive to sex, but to bodies. Every body has an identity, no one is identical to another, even within gender … There is a wide variety of identities that deviate from the norm, and these norms are too limited for us to accept them within our diverse human condition."
"Adults usually do more work than children"
Santana says that when someone starts to transform, everyone around them does too. Everyone has their own time to process information: "Adults usually work more than children."
In addition to his daughter, he also has sons and brothers who have followed his change from far and near, none of whom has shown any resistance or alienation regarding his identity. However, in the case of adults, it was more complicated.
"I heard people close to me ask various questions about my daughter's development and how much it might harm her. I admit that this brought me some fears that had not been shown before, even to offer an open education about variations, cues from other Transil characters and to talk to her very calmly about what I thought him in this or that. These people made me doubt my ability to educate and my daughter's ability to love me no matter what I looked like."
They do it "emotional terror". It's kind of transphobic too, and questioning our ability to educate and be loved is a tool to mask our existence and dehumanize us," he adds.
"If the mother is really accused to the extreme, the transgender father is paid a thousand times. There is a kind of oversight regarding our paternity, Cesar says, as if we weren't able to educate and grow a child who is able to live socially like the others."
He is also producing content on social media about his trans parenthood and seeks to make more people aware of this reality.
"It is very important that we talk about this topic from January to January. Changing sex is something that society in general has already made invisible. So paternity is ridiculed through paternity by those who do not know the topic, and who do not expressly sympathize with people with phobias Transgender people who are both outside and within the LGBTQIA+ community itself. This dialogue is necessary so that we can save our humanity and our dignity."

Now you can follow iG Queer on Telegram too! Click here to join the group. Also follow the public profile of the iG portal.