Research has long been in the blood of Fernando Zucchi, agronomist, PhD in biotechnology, director and founder of the startup TZ Biotec Ltda. The son of scholar parents, since childhood he was present in this universe.
"I grew up in labs. My mom and dad were researchers at USP, so I was in great contact with these people. I was a kid when I did defense theses with my parents. I graduated in agronomy, got my master's and got my Ph.D., at USS Pacific Ocean, and I have always been involved in research and development. However, unlike my parents, I also had a business profile," says the engineer.
After receiving his doctorate, Zucchi went to work for companies in the agricultural sector. In the midst of experiments, he noticed that the materials marketed by them could be improved. "I knew I could create a better quality, more compact product, as they were 20kg buckets, something that takes up space and generates more expenses."
It was at that moment that things started to develop, and in November 2009 the startup TZ Biotec Ltd was born, the biotech company that has brought the most cost-effectiveness to the national agricultural sector when it comes to pest and plant disease control. "At that time, my mother was alive and she helped me until we created the products that are marketed today. After some modifications, we came up with a package and decided to make it into a gel. The results were positive," explains the manager.
With innovative technologies and exclusive organic products, for 13 years, the company – headquartered in Supera Parque, in Ribeirão Preto – has been providing the market with the latest innovations that make life easier for rural producers, provide materials that do not pollute the environment and provide financing and savings, as they contain concentrated formulas from agents, as well as all marketing licenses and seals, such as those issued by the IBD.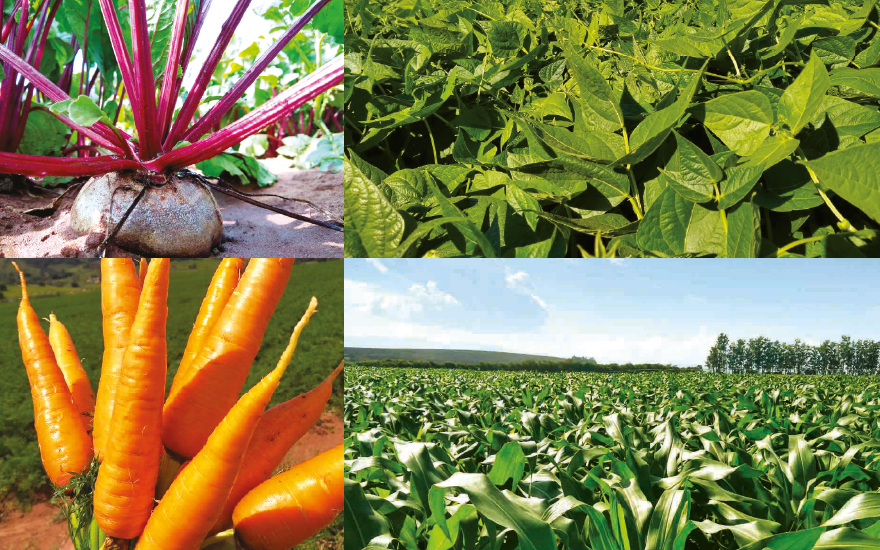 The TZ has a differential in pack size, which is compact and can be transported via Sedex – without the need for trucks and the use of fuel – when the breed is not contaminated and with minimal water use. Zucchi says TZ Biotec is very interested in sustainability.
In a simple industrial process, in addition to compressing the product, it works with very little water, but provides a higher yield. One liter of water generates 100 bottles used to spray 1,500 hectares. In addition, we practically do not produce waste, only polypropylene packaging, but we have signed an agreement with the National Institute for the Processing of Empty Packaging – inpEV, which, under the contract, gives them the right destination", he explains. In addition, the startup ensures that there are no Contamination of the breed, as the polypropylene packaging makes it easy to detect.
We work with biological control – strains of fungi that control plant pathogens in crops. One of the biggest difficulties I see in Brazil, in competing products, is keeping this substance stable, and putting a packaging on the market that's free of contamination, which doesn't happen. Our product is 100% stress-purchased by the customer. Our daily battle is with pollution, which is why we have developed a system where the packaging is semi-transparent, like a CD case, so if any contamination appears, it will be a ball of a different color or texture. Therefore, this substance is already eliminated in the laboratory itself. And this is a novelty in the market," Zushi explains.
Although some producers still show resistance regarding biological products for cultural reasons, Zucchi says that after trying TZ Biotec products, they are 100% satisfied and surprised with the results. "Initially, they start on a part of the farm and increase their use. Over time, notice the savings that our products provide," he says. To provide more security to the customer, the application of the product is closely monitored by the company. "We provide all training for the application of the product. In addition, the application process is monitored by our team, which provides additional security for the product," he adds.
increase
In addition to the products already on the market, TZ Biotec has several research projects in progress. By the end of the year, the company plans to launch four more products that are already underway. In addition, they also want to produce veterinary products. "We have a broad vision in the field of research and are looking for novelties. We have four products in progress, in addition to veterinary products, which we also intend to launch," Zucchi highlights.
products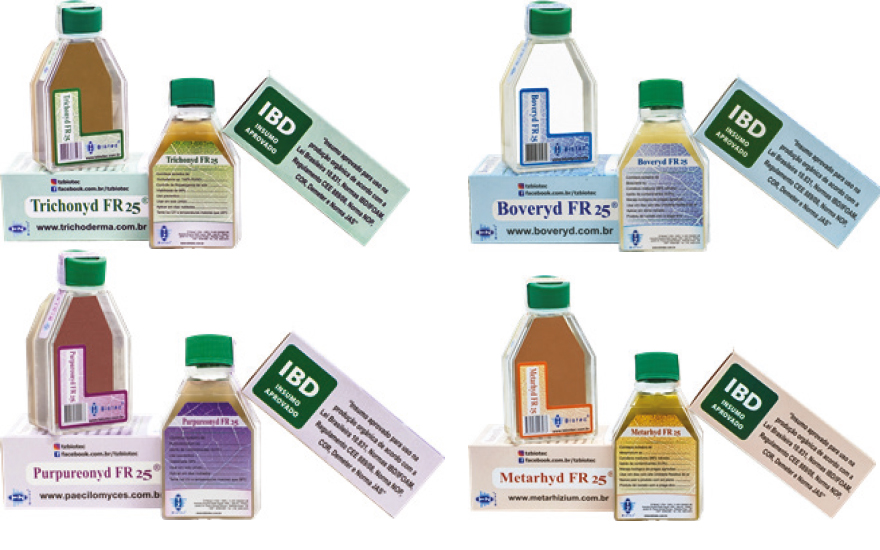 Currently, TZ Biotec Ltd has four products on the market: TRICHONYD FR25®, BOVERYD FR25®, PURPUREONYD FR25® and METARHYD FR25®. It consists of a sterile polypropylene package, filled with culture medium and set aside.
All of them have pure spores, complete absence of contaminants, do not clog spray nozzles and have high viability. Production is carried out in a 100% sterile laboratory to avoid possible contamination. "If it is contaminated, the vial is disposed of immediately. This ensures that the contamination remains at the zero level," comments the director.