They started the activities small and modest. Gradually, they occupied their space in the regional market and expanded their activities. Today, integrated in this field, Locatelli Mármores e Granitos celebrates a decade of operations as one of the main companies based in the industrial zone of Cruzeiro do Sul.
The company's partners, Jefferson Locatelli and Jacqueline Kerber, participated in the 16th edition of "O Meu Negócios," Grupo A Hora's cross-platform software presented by Rogério Wink. On this occasion, they addressed their personal paths as they detailed the emergence of business, in the past decade.
Jacqueline's family hails from the countryside of Cruzeiro do Sul, but she was born in Lajedo and raised in the São Bento neighborhood. As a child, he helped the family with the property. "I was a girl working in an elementary school. Then he ventured into the city, studied at Castelinho and did undergraduate and graduate studies at Univates," he recalls.
Country life, according to Jacqueline, was central to her personal and professional experience. "These are very important values ​​that we carry. Coming from within brings us a lot of learning. If we don't grow, we don't eat. And that really brings an example of entrepreneurship."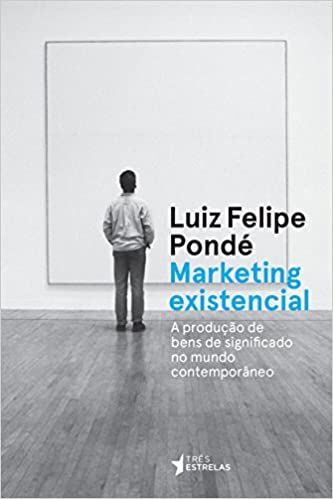 The Locatelli family from Arroio Alegre. But he was also born and raised in the countryside of Cruzeiro do Sul in Boa Esperanca. "My father met my mother there. We are of humble origins and I have always studied in public schools. I learned at an early age what life is like there," he confirms. At the age of 13, Locatelli had his first professional experience, in a shoe factory in the city.
Reading Tip
Every week, Ruggiero Wink takes a reading tip for listeners and netizens. This week, the advice is "existential marketing." The author, Louise Philip Bondy, explains that this is a new discipline, located between psychology and the philosophy of existence. The goal is not to indicate paths to market, nor to help readers be happier consumers.
interview | Geferson Locatelli and Jaqueline Kerber, Partners at Locatelli Mármores e Granitos
Rogerio Wink: What was your previous professional experience like?
Jacqueline Kerber: I learned a lot when I had to go to Porto Alegre with my parents in Siza. Go in an environment that opened at 5 am and had men only. Three times a week we sold the cassava and corn we planted in the stall. I learned a lot about how to behave in front of people. I stayed at Bruno Borne Hospital for 11 years. She started as a secretary in the department and then took a coordinating position.
Jefferson Locatelli: After the shoe factory, I worked in other places, such as Caixa Econômica Federal and Italianinho Automóveis. I got inspiration from my dad, who was a salesperson. And in the case of sales, I had to work with and understand people. This is what pleases me.
A wink: To you, what does working as a family look like?
Locatelli: What makes it easier for us is that we have a dynamic where there are common goals. When you think down the same path, things get easier. Disagreements may exist, but always for the growth of the company itself.
Jacqueline: We work together 24 hours a day. We always try to solve daytime work problems at the company, but sometimes we take something home and our daughter catches our eye. But we understand each other well, and we discussed values, purchases and investments together. We do nothing without consulting with each other.
A wink: The company recently turned 10 years old. What does this represent to you?
Locatelli: It is a moment of great happiness and gratitude, to look back and see that something good has been built. Many facts and people helped us on this journey. And that gives us the courage to go on for another 10 or 20 years.
Wink: What was the challenge of setting up the company?
Locatelli: Nothing happened to us because someone gave it to us. We had to start from scratch, which is much more difficult because there is no support from anyone. We need to seek resources from the most diverse sources, and be creative. With some doors closed, we never imagined opening others. We take advantage of opportunities to grow.
Wink: Why set up the company in Cruzeiro do Sul?
Locatelli: When we started the company, we didn't have the resources. So we are looking for a place suitable for our needs. We were looking for an accessible location and had the opportunity of a broken suite in Cruzeiro do Sul that could be rented. Then the business began to take shape and we felt the need to professionalize and automate the processes. Four years ago, we arrived at the industrial zone.
A wink: How important is partnering with clients and architects?
Locatelli: It's something we love to do and what makes us better. The more challenging a professional's project is, the more satisfied we feel when we present it, so that the end customer arrives and gives us positive feedback. We highly commend these bold challenges, from the professionals we work with. It fuels the daily challenge.
A wink: Professionals, machinery, and equipment are important. And the professional who works with you:?
Jacqueline: The team is key to getting the work done. You must have a sparkle in your eyes. Having this, it is because the professional is happy and satisfied with what he is doing; You need knowledge, technology and humanity in our work. And we always try to provide training for them, as it is a very weak area in the region. There are no specific exercises for preparing a marble agent. When we hire him, we train him in the company. Whatever we can, we provide opportunities at home.
Wink: What do you envision the company in the future?
Locatelli: Mechanization is one of the guiding principles. Another is interest in new products and new technologies emerging. We are always attentive to what's new. New articles come every year. With this, we adapt part of our production. We have visions for the future, where we have to be connected to that. Only then will we grow.
---
Follow our social networks: The WhatsApp / Instagram / Facebook.