Posted 17/05/2022 05:58 / Updated 17/05/2022 05:59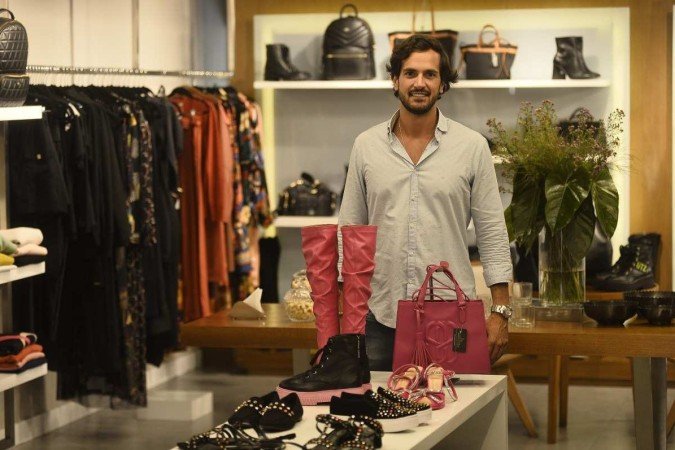 Women's clothing and shoe store owner Thiago Maya is betting on shoes in the coldest season – (Credit: Minervino Júnior/CB/DAPress)
Low temperatures that should reach the Federal District this week encouraged the cold produce sector. Autumn/winter sales should rise 8% in 2022 compared to last year, according to the DF Retail Consortium (Sindivarejista). In 2020 and 2021, profit for the period fell 5% compared to 2019, mainly due to the COVID-19 pandemic. Added to the cold front approaching DF, the increase in the movement of people due to the wide vaccination coverage against the disease – the application of two doses or a single dose reaches 83.5% of Brazilians over 5 years – contributes to raising the expectations of institutions.
The outlook among sellers was more positive than Sindivarejista's forecast, with some predicting 30% more movement than in 2021. Temperatures in DF, which should range from 5-20°C, between Thursday (19/5) And Friday (20/5), the departure of winter products in advance. According to the union, trousers, coats, blankets and blankets are most in demand by consumers.
Alessandra Velasque, manager of the Zelo store at Conjunto Nacional, confirmed the forecast. The establishment provides bed, table and bath linen and should achieve a higher production of quilts, blankets and blankets. "With the cold front, we expect sales to increase by at least 30%, compared to 2021 and 2020. These two years of the pandemic have been practically equal in terms of profits," compares the manager, who maintains his expectations of reaching levels prior to the health crisis.
other goods
At Sapato da Corte & Dress Côrte do Sudoeste, shoes are the stars of the season. The foundation expects to earn between 15% and 20% more in 2022 than last year, closing the period up 40% compared to 2020. "The expectation is the best it can be, and the feeling is the soul's washing of life at last," celebrates Sueli Maia Barbosa, One in charge of the place, which sells women's bags, clothes and shoes. "What makes us happy is the cold front and the events that are back like the June festivals. It's a great time, an injection of spirit. We needed and deserved it. Our goal is to get back to the level of 2019.", he wishes.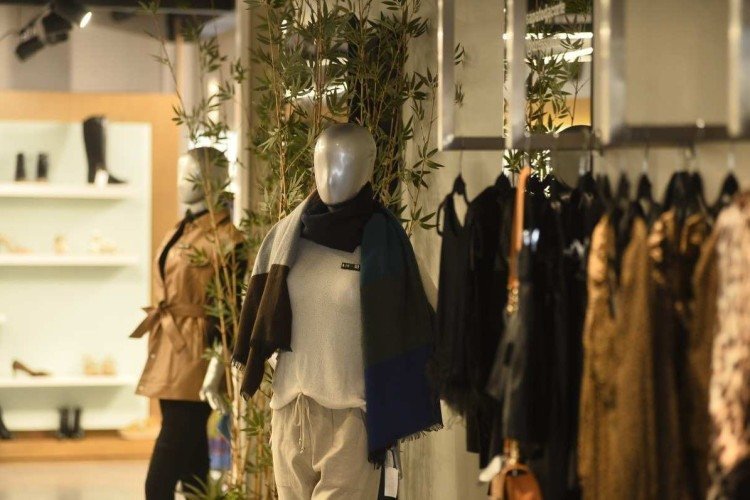 Thiago Maia, who is in charge of the administration part of the foundation, reveals that since April, the scenario has been very encouraging. "Mother's month is very good, much better than last year, and this flow should continue. Our customers really love winter. With the cold, it becomes easier, and it makes them want to dress better. We buy a lot, hoping that the semester will be good," as Thiago says.
At Artchê, a shop that specializes in cold goods, spirits are not as high as in other establishments, but the outlook is positive. "I hope (the period) is better. If it's 10% more (than it was in 2021) I'm already very happy. You can't be too optimistic, it's better to be realistic," reflects Gliusa Dornelis, owner of the place. She believes the return of international travel will boost the movement as well. "Borders are open, people go to countries like Argentina and Chile. 2020 was horrible, I went through a very difficult situation. I am expected to exceed the 2020 scenario by at least 20% this year. The owner compares, saying: "In 2021 we were still in ICU and now we're out. We're in the room."
fashion
With cooler temperatures, brazilians tend to assemble an appearance with several pieces. However, as one fashion mantra says: Less is more. Fashion and image consultant Júlia Bianchetti explains: "People think they have to wear a lot of layers, but we have to think about clothes for the cold. Color and fabrics can influence that, for example."
One option is to resort to the third piece. "Use layers of clothing that are tighter against the body, a coat, jacket, or scarf. That way, you can wear the complete look in the morning, and in the hottest hours of the day, just take off a few pieces to survive the heat and the sun" , advises Julia. In addition to cutting, a fashion professional says thinking about clothing colors is essential. "Black, gray, and wine are tones that tend to maintain body temperature and increase warmth. So, an alternative is to opt for darker colors," he says.
Effects that need attention

Credit: Ed Alves/CB/DA Press
Cold wind, the desire to stay at home longer and the cloudy sky. These are some of the classic characteristics that a cold has reached, and they are no different in the case of a cold. Winter officially begins on June 21, but 35 days into the season, coats and boots must be taken out of the closet. According to Meteorologist Heráclio Alves of the National Institute of Meteorology (Inmet), it is common to see low temperatures in this period. "It's mid-autumn, but we're already beginning to have these cold characteristics, which contribute to preparing for the arrival of winter in DF," he explains.
To protect themselves from the cold, it is common for people, both at work and at home, to take refuge in closed and unventilated spaces, which increases the chances of contracting the virus. But according to infectious disease specialist Joanna Dark, the alternative is not the best option. He warns that "the closed environment is called the red zone, because the probability of particles being suspended is greater, and the risk of seasonal virus spreading as well."
According to the infectologist, it is important that the inhabitants of Brasilia, even with cold, choose environments that provide better ventilation, with air exchange. He notes that "when this possibility does not exist, it is essential to use filters in environments, and companies must maintain cleanliness to distribute cleaner air."
If you have respiratory symptoms, Joanna says it's important not to forget the masks. "It's a routine that helps protect others. It's best to keep respiratory signs up. Put your forearms to contain the blast of particles," he advises.
the plants
Whether it is hot or cold, indoors, in the apartment or in the garden, plants need care, and when temperatures drop, the leaves become more delicate. This is because, according to urban farmer Juarez Martins, during the fall and winter there are changes in the performance of plants. "We get softer, slowly," he explains. "It's no different with plants. They reduce the metabolism, and in turn, the leaves begin to fall off, which saves water," he explains.
To circumvent this, the grower says one tip is to get the plants exposed to as much sunlight as possible. "Day periods are getting shorter, and that means less light for the plants. So, by taking them out to the sun, we help to make them get a source of heat to receive. It's time to feed them, so, then, they develop better, and in this way, we prevent the plants from suffering from Chill. Pruning helps so there is no waste of sap, for example," he says.
Juarez Martins teaches a homemade fertilizer recipe to ensure the health of plants, whether they are trees or flowers. "Just take ground coffee, banana peels, and eggshells. Put them to dry in the oven for a few minutes and then grind them to form a mixture. Put one or two tablespoons in your vase which will help the plant have a good time. In the spring, they will give a lot of flowers, because they are well cared for ", Add.
Pets
Pets require special attention during the cold season. Veterinarian Lien Perez de Sousa recommends keeping animals warm in sheltered areas. "Always keep the pet warm with clothes and blankets. Leave the pet's house properly warm, and if it's in the backyard, leave a blanket over it," he suggests.
Animal health care should be on the alert of teachers. "Vaccinate the pet against influenza. If it is necessary to bathe in this period, do so quickly using warm water. Remember to take care of drying afterwards. Avoid walking as much as possible during cold times, even if it is bundled with clothing," he warns. Lien.
arctic air
A mass of cold, dry polar air, coming from the Antarctic, begins to enter Brazil, through the southern region, and should reach the Midwest from Wednesday (18/5), lowering temperatures in DF. Freeca is caused by the density of this air mass. But because it is a cold and dry front, there is no formation of clouds and rain. Therefore, these days, there is no possibility of precipitation.
the time
Tuesday (May 17): 16 – 27 °C
Wednesday (18 May): 10 to 22°C
Thursday (May 19): 5 to 21 degrees Celsius
Friday (20 May): 6 – 23°C
Saturday (May 21): from 10 to 26 degrees Celsius
Source: Inmet